UV Treated Weed Mat ground cover for Agricultural Garden Weed Control
Weed Mat, also known as ground cover, Weed Barrier or landscape fabric, which is a porous material used to suppress weeds by blocking sunlight and creating a barrier. PP Woven Weed Control Fabirc manufactured from long lasting UV stabilized polypropylene. Superior woven strength and resistance to tearing. Requires securing with Weedmat pins. Used in situations where strength is an issue. Good in situations where pedestrian access is likely.
Features of Weed Barrier landscape fabric:
- Woven Fabric with easy water permeability weed barrier
- Ideal for helping to suppress weeds.
- Allows air and water to circulate.
- Bark or similar mulch materials can be placed onto weed mat.
- Easy to use and handle.
- UV stabilised, premium quality heavy duty Ground Cover Mat
Why Mulch Your Garden?
There are numerous benefits to using mulch in your garden! Barren, exposed soil is prone to erosion and runoff of water and/or nutrients. It is also an easy target for fast evaporation. In contrast, applying a nice layer of mulch on top of bare soil will simultaneously enhance the soil's ability to retain moisture, protect plants, and nurture the living soil food web below.
| | |
| --- | --- |
| Product Name | Weed mat,ground cover,Weed Control Fabric |
| Material | 100% virgin PP/PE |
| Mesh Density | 7x7 8x8 9x9 10x10 11x11 12x12 14x14 |
| Color | Black, green,brown or other color as your request |
| Weaving Condition | Weaved by circular jet loom |
| Width | 1-6 m |
| Delivery Time | Within 30 days after deposition |
| MOQ | 2tons |
| Terms of Payment | T/T |
| Supply Capacity | 1000ton/tons per month |
| Packing Options | Packed in roll/in bales /in cartons/on pallets |
Colors: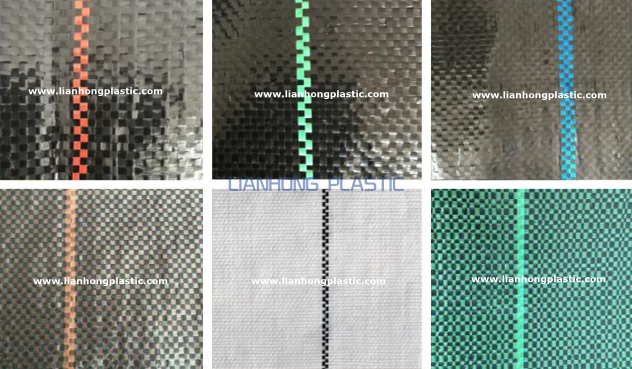 weed mat ,ground cover, Weed Control Fabric,
landscape fabric,weed cloth,weed control mat